Tea, Talk and Telescope
Patrick Moore Lecture Series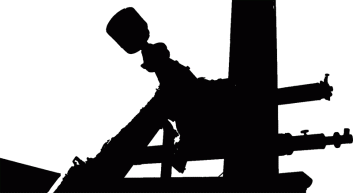 Want to know more about astronomy? Want to learn how to observe? Want to know what's currently in the sky?
Next Talk
:
Astrobiology - the hunt for alien life
by Dr. Lewis Dartnell
The University of Birmingham Astronomical Society - Astrosoc
Astrosoc are a very active society based at the University of Birmingham. Our membership consists of students but we welcome members of the public along to our public events such as the "talk, tea and telescope" events. We meet weekly during the academic term-time, every Thursday, and organise other events throughout the year. For more about astrosoc see: [astrosoc.org.uk]
For Students by Students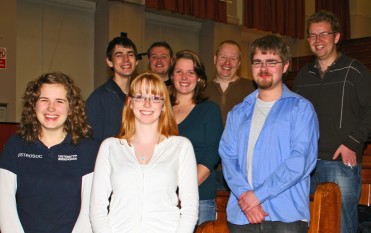 The University of Birmingham Astronomical Society is run by students of the University, the committtee with Dr Paul Roche can be seen on the right, and are heavily involved in the life of the physics department. Astrosoc is also a Guild society so membership is open to all students, and this is actively encourgaged. Astrosoc also like to promote public understanding to as large an audience as possible and are actively involved in many community projects. If you would like assistance with the promotion of astronomy to your group please contact us - we can provide support and in most cases hands on demonstrations.