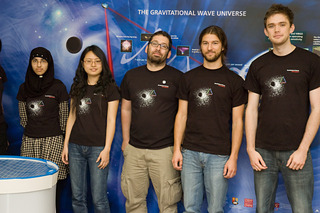 Our latest efforts were concentrated on creating new and exciting online material about gravitational waves. This material is hosted at http://www.gwoptics.org. The following in particular are worth a visit:
In addition, a
gravitational-wave detection rate calculator
and a number of animations explaining detection and parameter estimation on gravitational waves are hosted at
http://www.sr.bham.ac.uk/gwastro/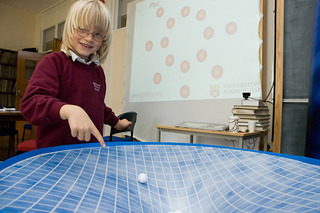 In September 2010 the British Science Festival came to Birmingham! We put together an exhibition entitled 'Looking for Black Holes with Lasers'. The exhibition lasted for three days and was centered around a set of interactive computer games and hands-on demonstration models of gravitational wave detector technology; three public talks completed the program.
Over 250 visitors joined us to find out how we use lasers to discover black holes by observing the gravitational radiation that they emit. For photos and more information please see the exhibition page.