Data Products
Publications
Conference Talks and Posters
Initial results from CLoGS
are presented in two conference proceedings papers,
O'Sullivan et al. (2014)
and
Kolokythas et al. (2014)
, from
The Metrewavelength Sky
conference in Pune, India, December 2013.
Slides from the CLoGS talks given by Ewan O'Sullivan and Konstantinos Kolokythas at
The Metrewavelength Sky
(
left
). CLoGS posters presented at the 2013 AAS HEAD meeting in Monterey, by Jan Vrtilek (
centre
) and at the 2013 UK National Astronomy Meeting in St. Andrews, by Konstantinos Kolokythas (
right
). Click to download PDF versions.
Example Images
Some example images from our first
XMM-Newton
dataset, showing LGG 402, are shown below.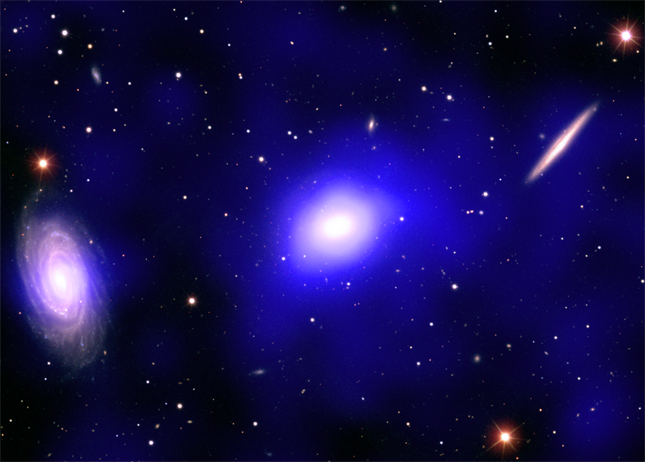 Smoothed XMM-Newton X-ray emission in blue, overlaid on an SDSS u,g,r,i composite optical image. We are able to trace the physical properties of the intra-group gas (temperature, density, entropy, etc.) out to around 85 kpc.
| | | |
| --- | --- | --- |
| | | |